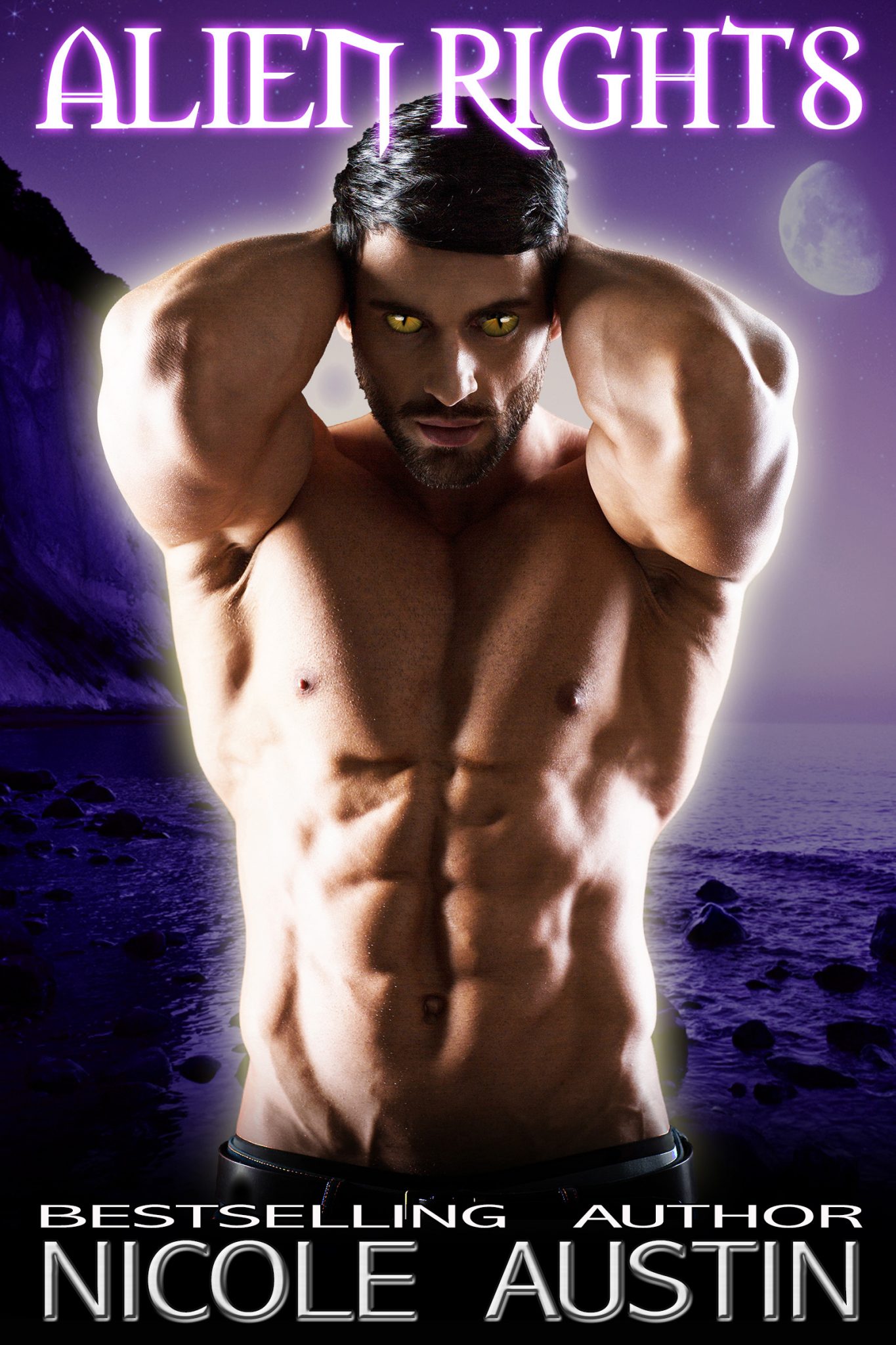 Futuristic, Sci-Fi, alien abduction, mild BDSM
Be careful what you wish for, it just might come true. Emily Baxter's learning this lesson the hard way. In desperate need of a break, she made a simple wish upon a star, only to be taken on the adventure of a lifetime.
Commander Rodar is prepared to leave Earth in his astrocruiser's vapor trail until a beautiful woman extends a personal invitation he can't refuse. Perhaps intergalactic relations are worth one last ditch effort after all.
Out-of-this-world orgasms may gain her sexual surrender, but to claim Emily's heart will require granting her exclusive rights—alien rights—to her seductive abductor.
*This previously published title has been revised and re-edited*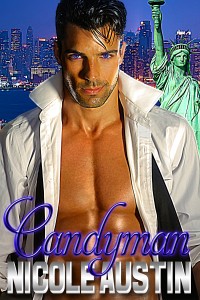 Vampire Romance, Fantasy, Reincarnation
Elisa Wilde's recurrent dreams transcend time and place. Dreams so real they seem to be actual memories of a bygone era. Driven to unravel the mystery and reclaim her life, she's drawn into an amazing adventure.
In a tragic twist of fate, Michael Claret lost his truelove. He has waited decades for her return, but getting her back is only a small part of the battle. Edie has changed, evolved into a different woman. Not only will Michael have to once again win her heart, he must also gain her acceptance of his true nature. And to keep her requires she make a huge leap of faith by completing the mating bond—a sharing of blood binding them together for eternity.
Fate is a cruel mistress who will not be cheated or denied. To make the most of their second chance, Michael and Lisa must alter the path chosen for them, and rewrite their love story or be lost to each other forever.
*This previously published title has been revised and re-edited*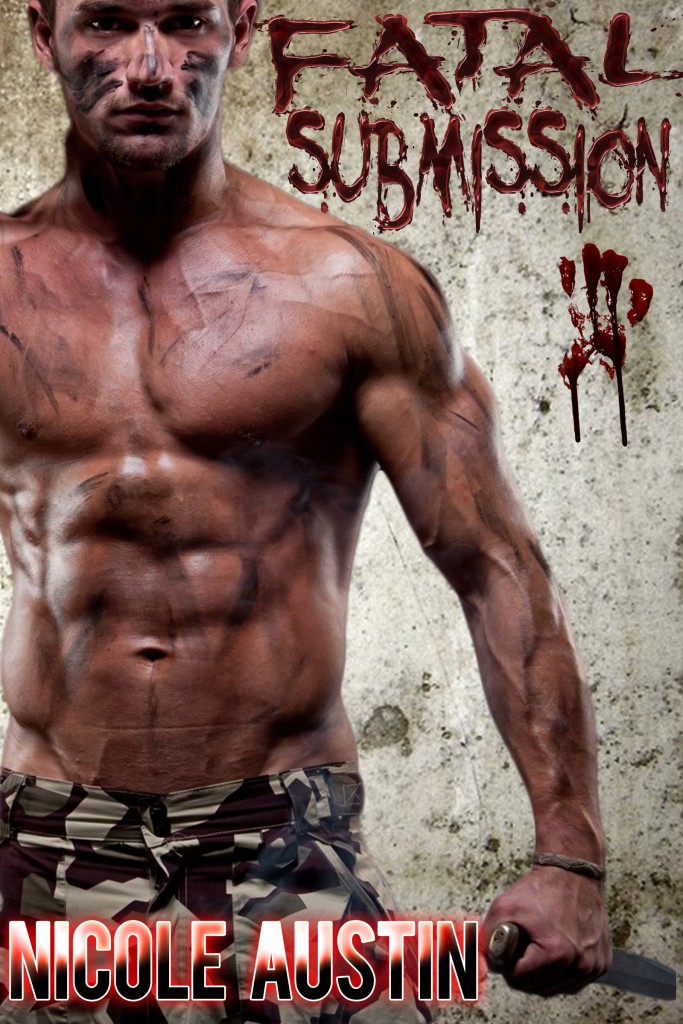 Erotic Horror, BDSM, Retro Romance
Claire Hanson is a submissive in need of a Dom. Finding one in rural Illinois in 1981 is no easy feat but her requirements are simple. Forget complicated limit lists, take charge and give her lots of hot, sweaty sex.
On edge, body humming with arousal, Claire aches to have her desires sated. And ruggedly handsome Dominant Mason Burke is the man she wants. But for Mason work comes first and Claire's tired of waiting.
Mason's loss is Dr. Carl Skinner's lucky break. The bonus—Carl's a rich, drop-dead gorgeous Dom with a real dungeon in his basement.
Getting what you want isn't always a good thing and the game takes a drastic turn Claire never saw coming. According to the Dungeon Master's victims who still haunt his torture chamber, submission has fatal consequences and she's running out of time.
*Note: This scary tale contains graphic scenes of erotic torture and violence that may cause the reader to stay up late reading with all the lights on. Previously published title that has been revised and re-edited.*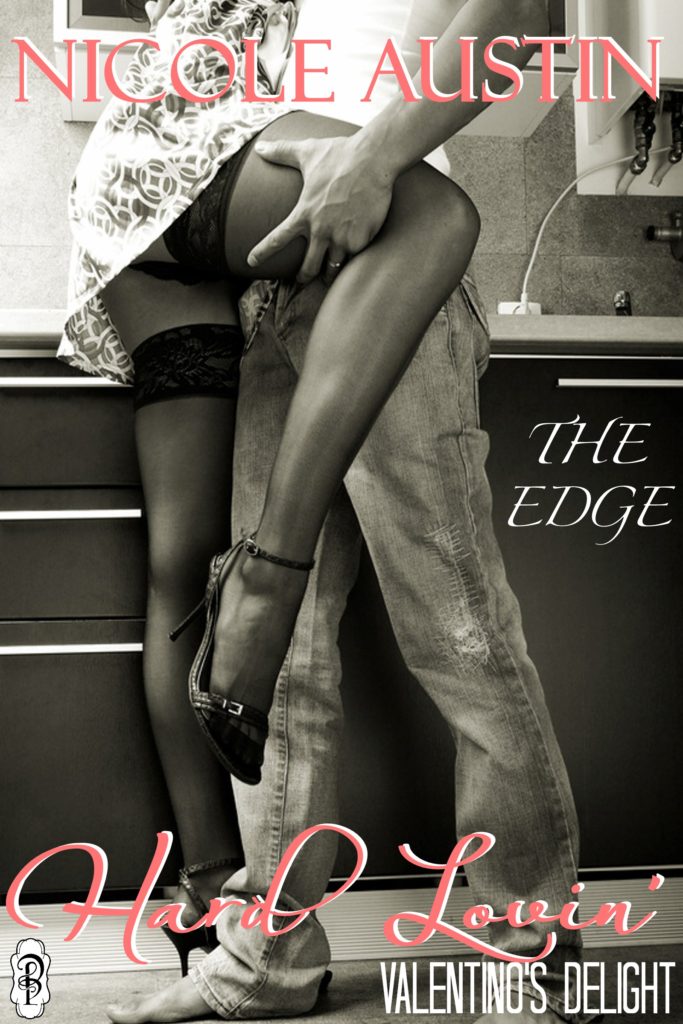 Contemporary Edgy, role playing
After a grueling graveyard shift in the E.R. and tromping through snow, the only things on Olivia Daughtry's mind are a nice warm fire, a glass of chocolate wine and some quality time with her vibrator. Being interrogated by a tenacious cop wasn't anywhere on her list of things to do.
There is too much at stake for Officer Hall to follow department policies or go easy on the sexy suspect. But nurse Daughtry is one tough cookie and the harder he pushes the hotter she gets. From handcuffs and an improvised gag to little blue candies, Hall will do whatever it takes to get the correct answer to his very important question.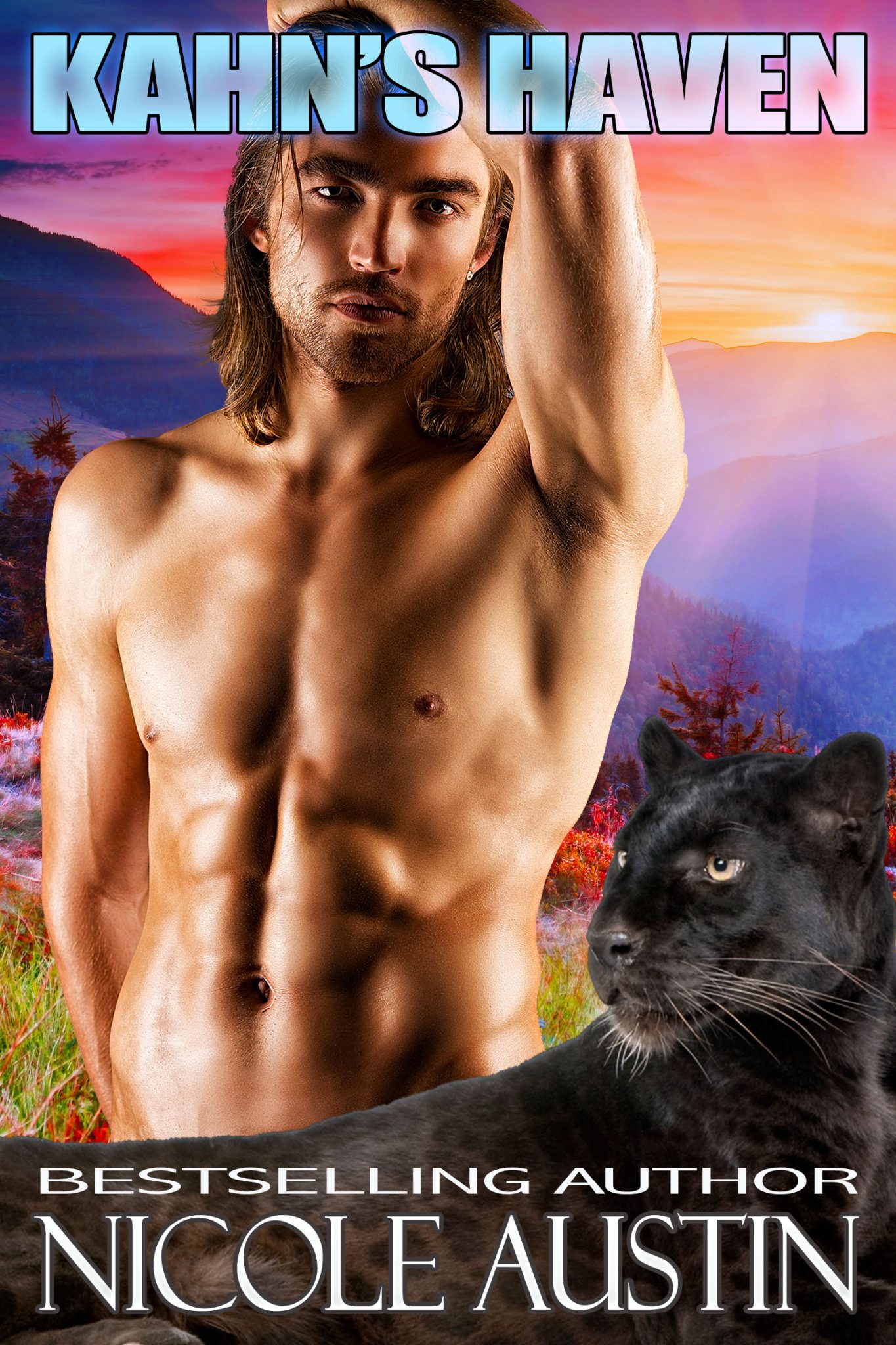 Shapeshifter Romance
How's a girl to attract and capture the shape shifting jaguar-man of her fantasies?
Lost, dehydrated, mired in a fog of confusion, Anita Bennett is being stalked through the mountains by a black jaguar with golden eyes. Or maybe it's a tall, dark and handsome man with those same stunning eyes. At first it all just seems like a fantastic hallucination.
Part man, part jaguar, Rakahnja knows he cannot keep the beautiful woman he finds injured in the mountains. Anita belongs to the human world, even though she's captured his heart. But he sees no harm with indulging the carnal instincts she stirs. At least until there's no choice left except returning his mate to the city.
Anita's fight to solve the mystery of eight lost days in the mountains leads to a hunt for the jaguar-man who haunts her fractured memories. Her plan — find and seduce the lover she's certain is not a mere figment of her concussed mind. What she never anticipates is his resistance. Armed with only sheer determination and her stubborn refusal to give up, Anita finds that more than her happiness is at stake.
*This title, previously published as Rakahnja's Haven, has been revised and re-edited*
Military SEAL hero
Syndra Banks should be thrilled by an invitation to join SEAL team Arapahoe in Key West. Instead the text summons from Ice pisses her off. He calls and she goes running, without fail, every time. And now she doesn't have a choice. If Syn wants to get her personal life moving forward she has to see him again to break it off.
Thanks to his smokin' hot lover, Master Chief Sam Westervelt lost his edge. Syn melted the ice that runs in his veins, turning it into a river of molten lust. His discipline is shot and he's daydreaming about intense, steamy sex while on missions, putting his entire team at risk. But he has a surefire plan all figured out if he can just toe the line a little longer. Sometimes getting what you want is as simple as reaching out, grabbing hold and not letting go.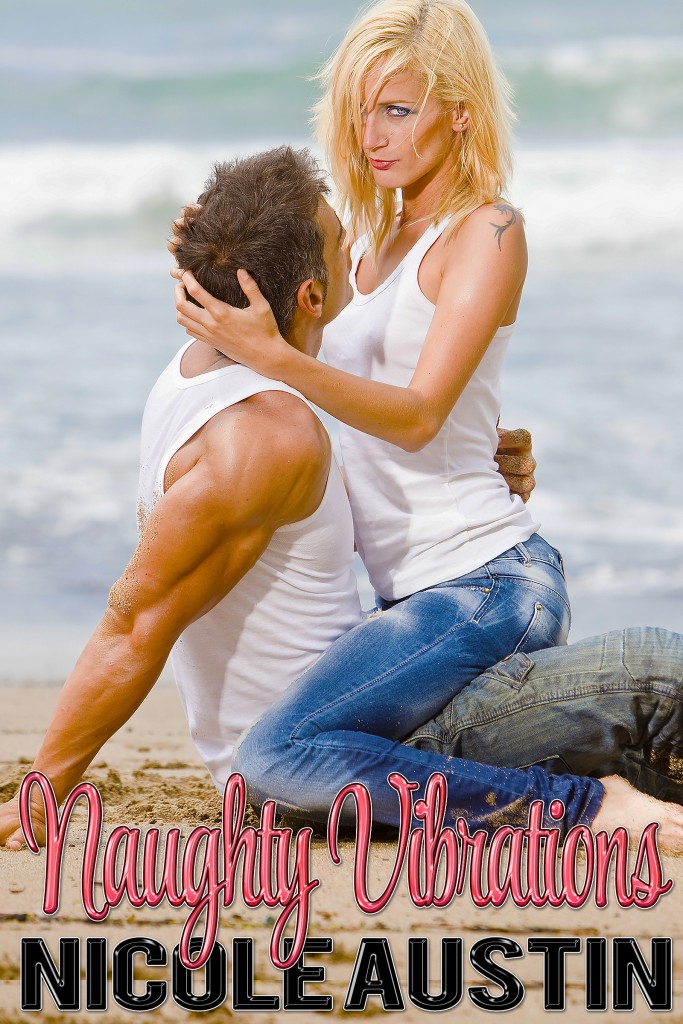 Contemporary, sex toys, moving on
Thanks to her ex-husband, Sara Cooper's personal humiliation was splashed over the covers of every gossip magazine. But then being dealt the ultimate betrayal by society's prince charming is news. Big news. And as usual, the wife is the last one to know. Recovering from the ordeal has taken two long years and now there's just one thing left on her to-do list…Get Jack Taylor into her bed.
And Sara has found the perfect lure to land her best friend—sex toys.
Jack's patiently waited for Sara to be ready. Ready to move on, live again, love again…
The pink satin bag stuffed full of erotic toys is like a flashing neon sign. Sara wants sex and there's only one conceivable option. She'll be wrapping those long, lean and luscious legs around Jack's hips. Even if he has to battle her megalomaniac ex, Sara will be his.
Jack's going to grab that bag of toys and together, Sara and he will generate some good vibrations.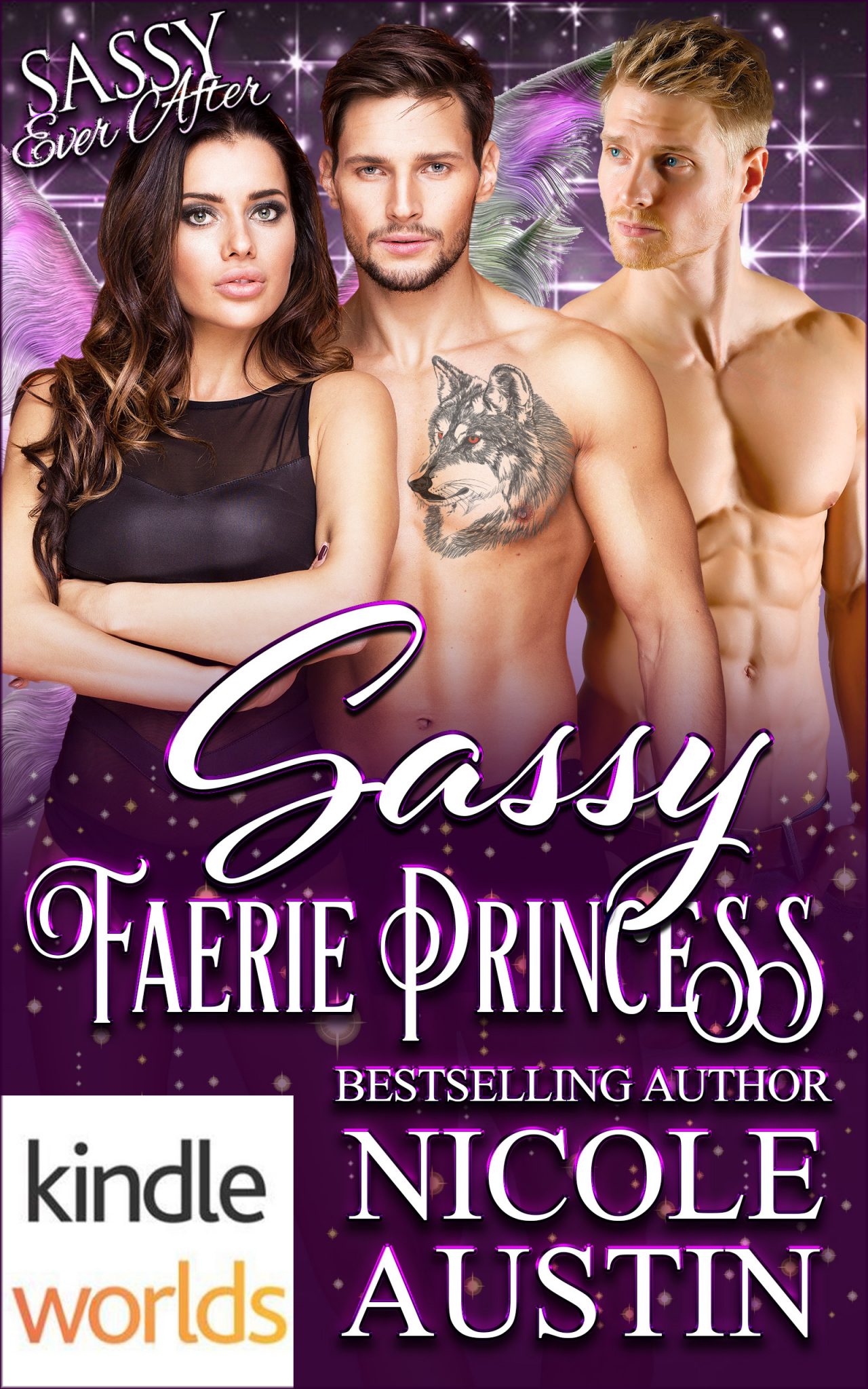 Sassy Faerie Princess
Paranormal, fairy-tale, Menage M/M/F, Sassy Ever After Kindle World
Princess Serena has been labeled as trouble because of her unconventional ideas. She isn't content with the frivolous activities and promiscuity rampant in Fae. No, Serena craves adventure, longs to explore parallel dimensions and discover all the magnificent wonders of the universe. But what she aches for more than anything else is to be swept away by a pair of alpha males, fall in love, and form a monogamous bond.
Only two things hold her back—the queen's rules prohibiting faeries from traveling through the portals, and the dark elven guards who ensure compliance.
News of the faerie court's plans to seal the portals for eternity means she has to act fast or be trapped in Fae forever. And there would be no chance of others ever seeing or believing in the faefolk. Without belief…
The brave faerie knows the legend well and is not about to let her kind cease to exist.
Trevor Richardson and Brady Prophet have everything they could possibly want. Careers they love, a great house, each other, and a golden retriever named Flirt. Yet Brady feels something is missing. He wants a woman to share with Trevor. The crazy chick who breaks into their house and charms their dog wasn't quite what he had in mind. She's even better.
Now if the unlikely trio can find a way to survive the jealous queen's wrath, they just might have a shot at a fairy-tale ending.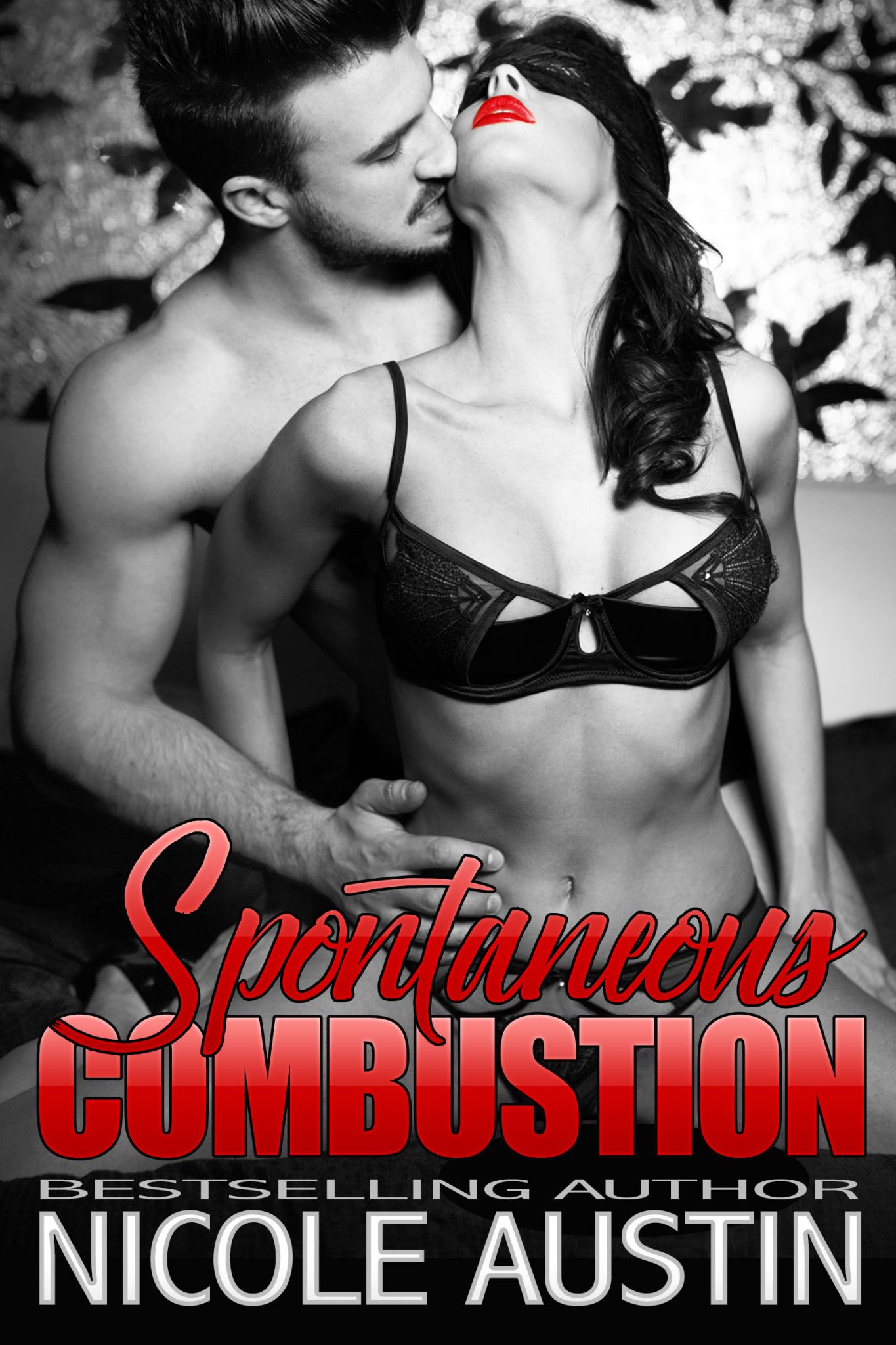 Contemporary Romance, Fireman Hero, BDSM, Menage M/F/M/M
Dr. Madailein Flannagan wants Jake, sexy bad boy firefighter and best friend, but she's not his type. She's a good girl. Still, keeping her baser carnal desires suppressed around him is difficult. And fantasizing about Jake and a few of their closest friends dominating her sexually doesn't mean she's bad.
Jake knows that Maddy is way out of his league, but he also knows a few other things about her. Like the fact that she can't refuse a challenge.  Coming up with an irresistible dare is how he plans to gain her submission and fulfill their mutual dark desires.
*This previously published title has been revised and re-edited*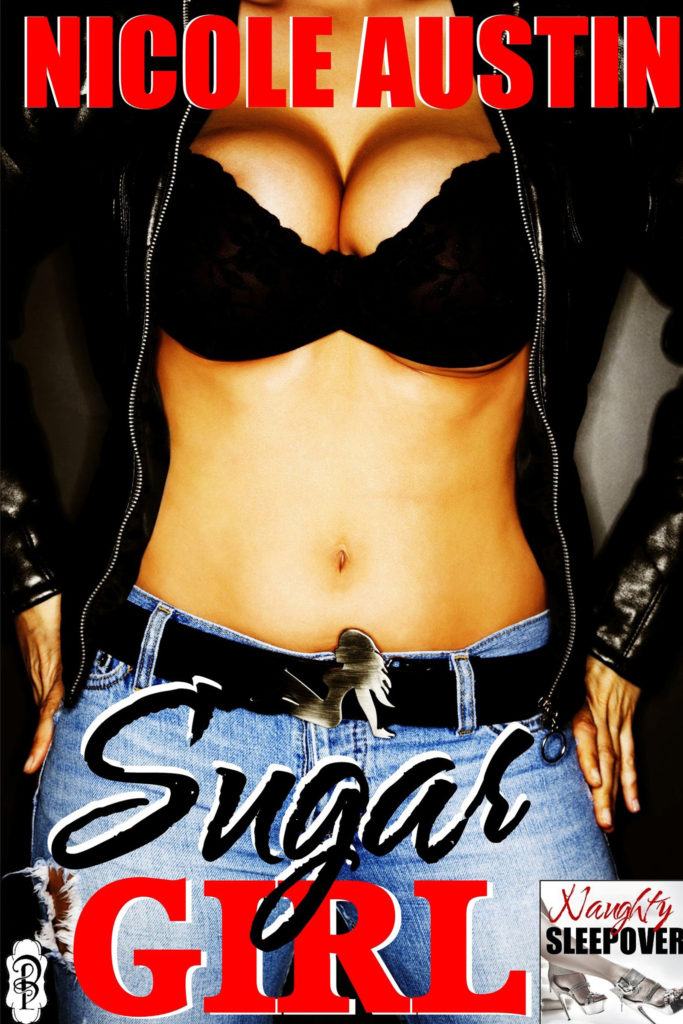 Contemporary, Western
A guy walks into a bar…
And finds the sweet girl he shouldn't have left behind.
While book smart Candy Dillon went to college and embarked on an engineering career, Jeremiah Lange became a rodeo champion and country music icon. Their differences have kept these childhood friends apart until finally, the twists and turns in their individual paths lead them right back where they belong.
All work and no play has Candy aching for a thrill. Jeremiah is the perfect man to help check a few things off her bucket list. From bungee jumping to making out on a Ferris wheel and an emotional spin beneath bright spotlights, Candy's having the time of her life.
But in the harsh light of the morning after can she really hold on to a shooting star?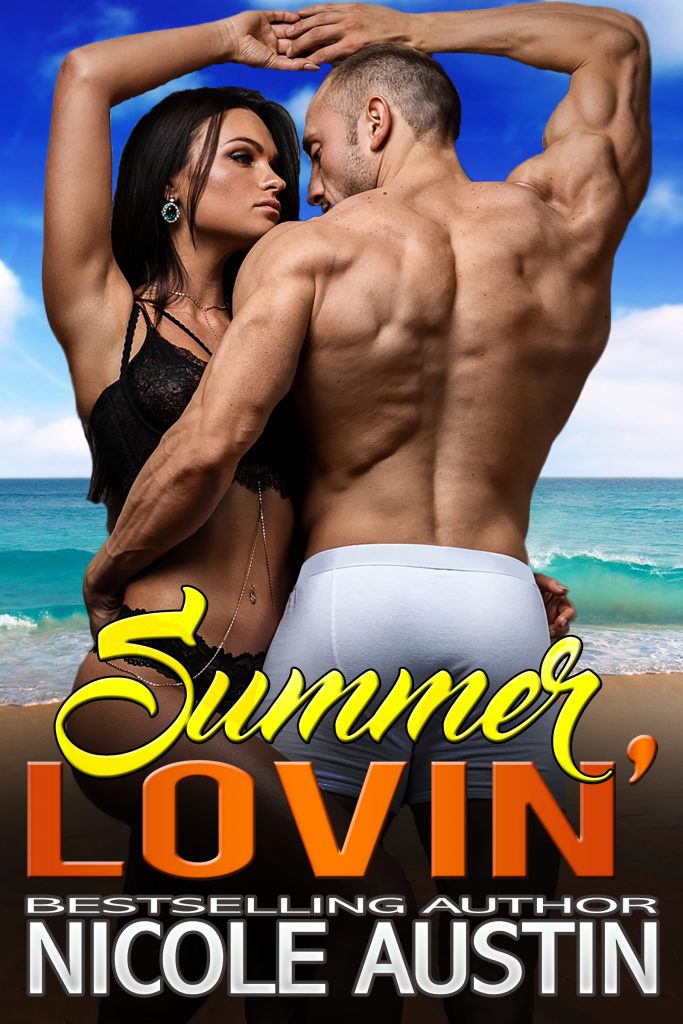 Contemporary Romance, Older Woman/Younger Man, Military Hero
With the big four-oh looming, Larissa Cross is more than ready to shed the roles that have defined her and make drastic changes. Gone are the widowed Army wife, soccer mom and empty nester. She's even setting aside the school teacher until fall.
A naughty challenge has come at the perfect time and ignited Rissa's competitive drive. It's going to be a glorious summer full of hot younger man lovin' for a new cougar on the prowl. Rawr!
Tattooed and pierced fireman JD Harmon is tempting prey but there's much more to the hunk than his bad boy good looks. A one night stand isn't in his plans and sex—no matter how mind-blowing—won't distract him from his goals. JD intends to tame the wicked cougar and stake a claim on her heart.
*This previously published title has been revised and reedited*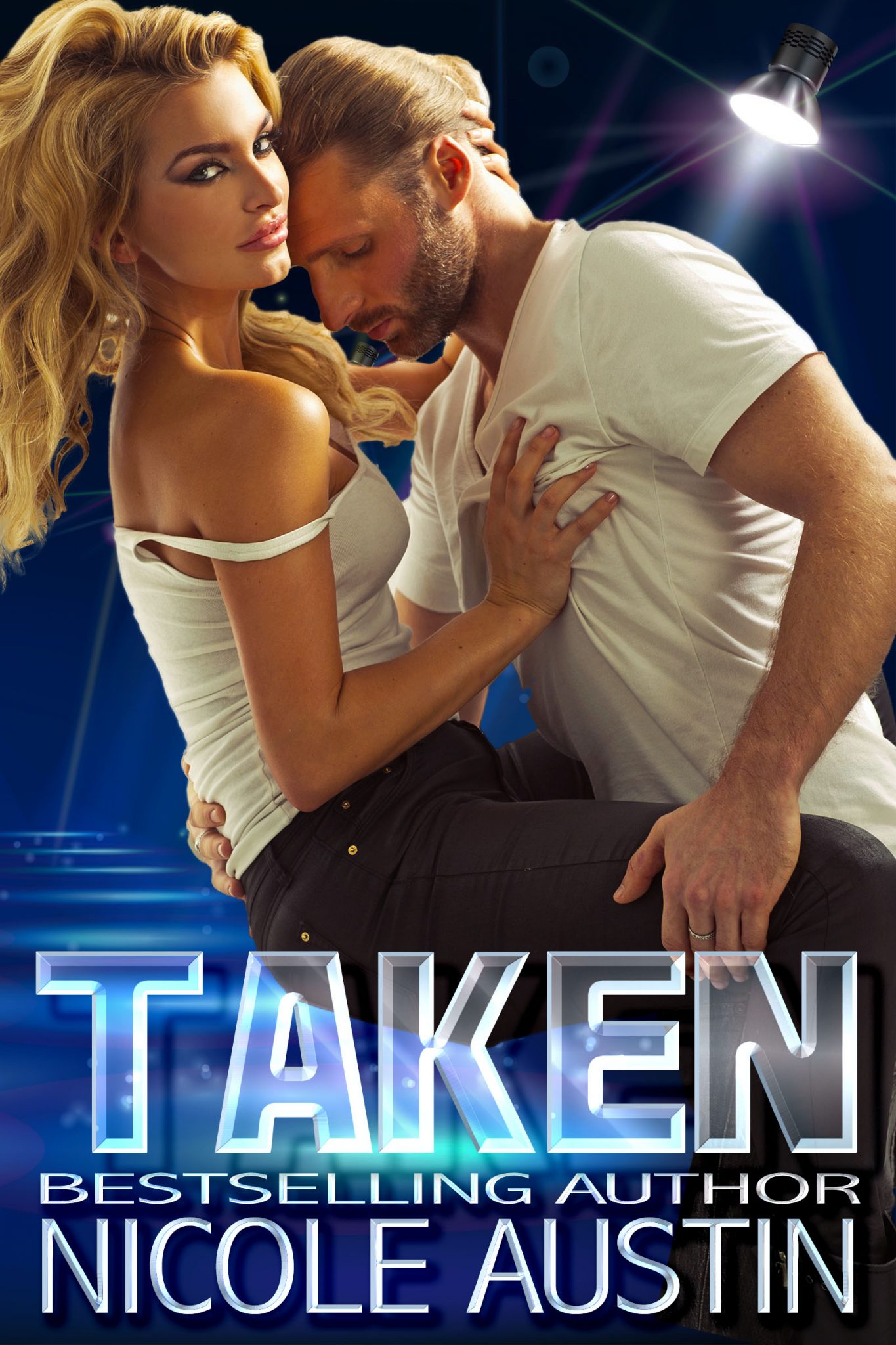 Contemporary Romance, Role-play, Fantasy fulfillment
Bound, gagged, blindfolded—Danielle Romano has been taken.
Under the skillful hands of an anonymous stranger, the lines between fear and anticipation, reality and fantasy, anguish and carnal tension are blurred. The thin edge separating pleasure and pain has distorted, reshaping into something that confuses Dani while simultaneously stimulating the scorching demands of her body.
Mikael has fulfilled Dani's every craving save one. Her darkest, most dangerous desire remains unexplored. Can she find the courage to turn her fantasy into delicious reality?
*This previously published title has been expanded and re-edited*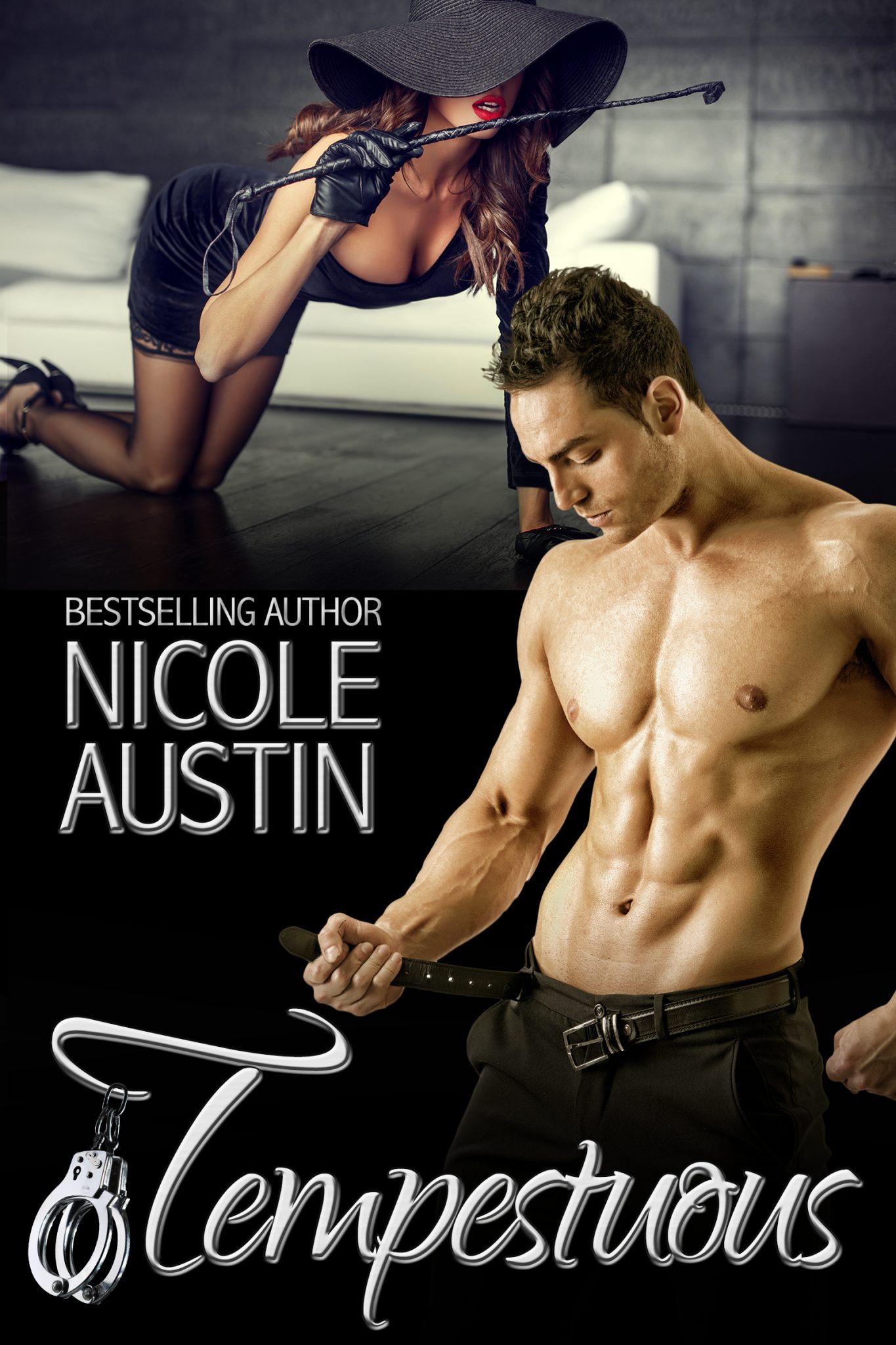 BDSM, Dominance/submission
Once a woman's deepest, darkest desires have been exposed—whetting her appetite for taboo pleasures of the flesh—her unquenchable hungers will not be denied.
Floggers and whips
Chains and leather restraints
Erotic rewards and punishments…oh my!
Seduced by erotic stories and the forbidden lure of Dominance and submission, Evie Sloan longs to explore the scintillating delights firsthand. While some fantasies are better left to the imagination, for the chance to visit a real BDSM club, she's willing to take a risk.
Been there, done that, seen it all—or so jaded Dominant Niko Kovalenko thought. Evie's arrival on the scene reawakens long dormant passions and ramps them up to a whole new level. She's an exciting challenge—a dangerous temptation—igniting the compulsion to possess. To collar.
Evie is no man's submissive pet. Niko stripped her bare, shed light on all her secret desires and weaknesses, but it's still not enough for him. To win her man she'll have to confront her fears and find a way to bridge the distance between them.
*This previously published title has been revised and reedited*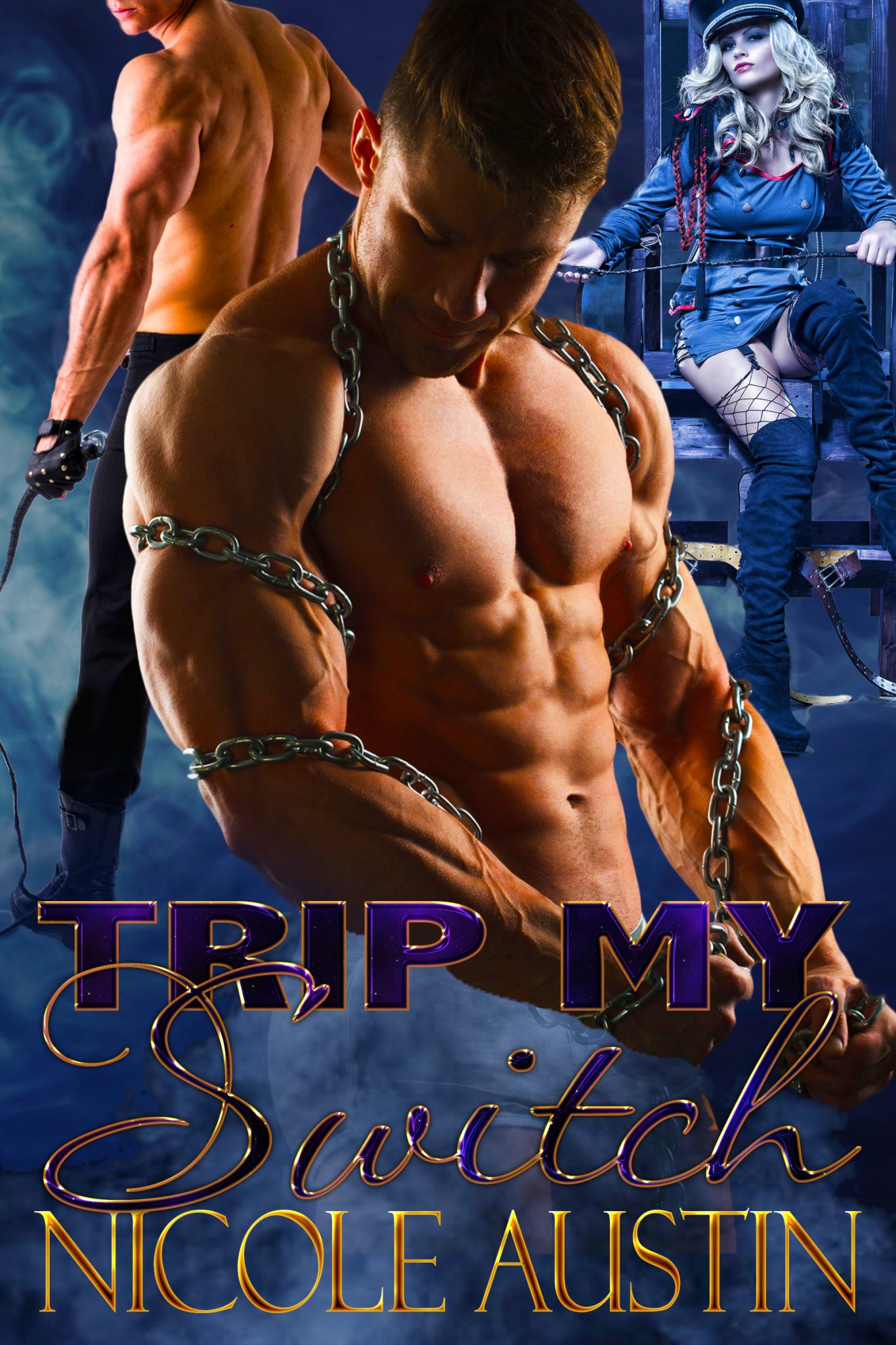 BDSM, Switch, Dominance/submission, Menage M/M/F
My ex-lover introduced me to the seductive world of BDSM and unleashed a hunger which gnaws at my soul. He insisted I was submissive, but unable to master my raging desires, he left me hanging on the edge.
Submission, dominance—I love it all, but I'm not too sure where I fit in. And what on earth was I thinking when I applied for the position of sex slave for a night?
The sexual extremities got me searching my soul and yearning for extra time with my anonymous Doms. Too bad I signed a contract limiting the wild fun and games to one night. I crave so much more—restraints, blindfolds, inventive toys. Bring it on!
*This previously published title has been revised and re-edited*
Contemporary Romance, Military SEAL hero
Karen James accepts and enjoys her generous curves but still lacks confidence when it comes to the opposite sex. She's perfectly capable of flirting with the pumped up, fake cover models she works with. But real men, like the handsome SEAL her best friend tasked her with babysitting, put her on shaky ground. He ramps up her snarky attitude and keeps her body humming with a constant arousal that won't be sated.
Garrett "Trip" Trippington is the easiest going, most laid back, steady member of Team Arapahoe. Nothing ruffles his feathers or causes him to falter; not even being shot while on a mission. All that changes the moment he first sees Karen, a curvy vision of feminine perfection with a razor-sharp tongue. He's tripped up, falling hard, and experiencing feelings that make his head spin. For the first time, his duties as a SEAL seem an easier mission.