WELCOME

Welcome to my scandalous world of erotic romance where everything's hotter! I'm glad you stopped by for a visit and hope you'll take a look around while you're here. This is the best place to explore my books, read hot excerpts, and find out what's happening with me. Don't forget to come back often for the latest updates. And be sure to check out my blog if you'd like to get to know me in a more intimate setting. That is, when I remember to blog. I confess that I am not great about blogging, but I try. 
ABOUT NICOLE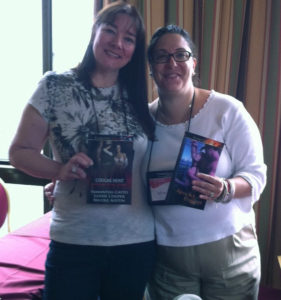 Bestselling author Nicole Austin writes provocative erotic romance stories that push boundaries and release inhibitions, resulting in extreme reader satisfaction. Her tales of hunky heroes and badass heroines include BDSM, contemporary romance, edgy role play, erotic horror, ménage, paranormal, sci-fi, shapeshifters, stepbrother romance, vampires, and much more.
Nicole has an Associate degree in Radiology Technology and a Bachelor in Health Care Services. When not writing, she loves the fast-paced excitement of working night shift in the Emergency Room.
Nicole loves to hear from readers. You can email her here: