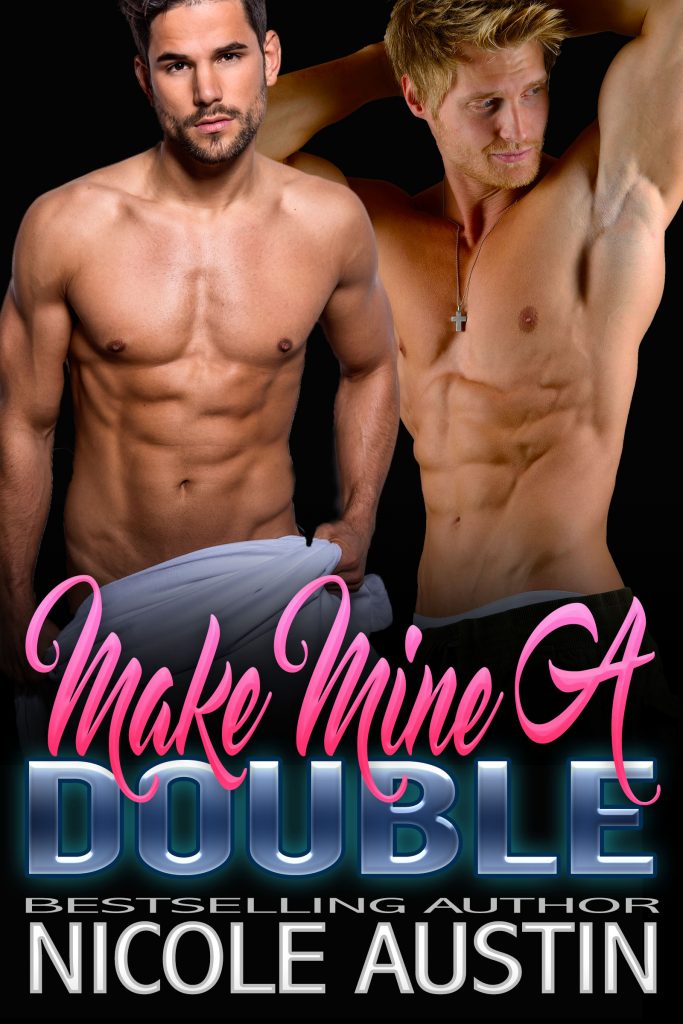 Make Mine A Double
Contemporary / Menage (M/M/F)
A standalone sequel to My Greatest Fantasy

No doubt about it, Kaylie Ward's a loser magnet. And yet give her some tequila to wash away those man troubles and she's more than ready for a hot ménage fantasy. But somehow dream and reality collided because there are two naked hunks in bed with her, not that she's complaining.
Best friends, business partners, lovers—Max Lockhart and Brayden Sinclair share everything, including women. Like a bad country song they went looking for love in all the wrong places only to find it waiting for them at home, in their bed no less.
Kaylie's plans for the future revolve around having a "normal" life, whatever that is. Going after it means living with a broken heart, or can she have her double order of beefcake and hang on to them too?
*This previously published title has been revised and reedited*