Welcome …
…to my scandalous world of erotic romance where everything's hotter! I'm glad you stopped by for a visit and hope you'll take a look around while you're here. This is the best place to explore my books, read hot excerpts, and find out what's happening with me. Be sure to check out my blog if you'd like to get to know me in a more intimate setting. Oh, and don't forget to come back often for the latest updates.
Available Now …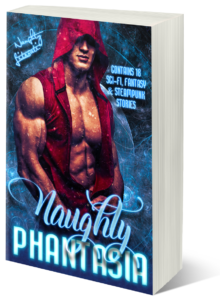 Naughty Phantasia: Eighteen Fabulous Fantasies
Contains 18 Sci-Fi, Fantasy & Steampunk Stories from bestselling authors writing as The Naughty Literati
*Click the cover for more information on the Naughty Phantasia anthology*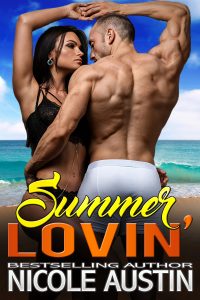 With the big four-oh looming, Larissa Cross is more than ready to shed the roles that have defined her and make drastic changes. Gone are the widowed Army wife, soccer mom and empty nester. She's even setting aside the school teacher until fall.
A naughty challenge has come at the perfect time and ignited Rissa's competitive drive. It's going to be a glorious summer full of hot younger man lovin' for a new cougar on the prowl. Rawr!
Tattooed and pierced fireman JD Harmon is tempting prey but there's much more to the hunk than his bad boy good looks. A one night stand isn't in his plans and sex—no matter how mind-blowing—won't distract him from his goals. JD intends to tame the wicked cougar and stake a claim on her heart.
*This previously published title has been revised and reedited*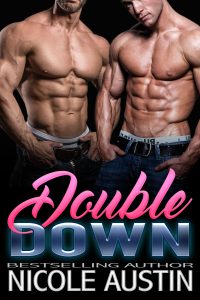 Contemporary / Menage (M/M/F/M) – The Complete Set
My Greatest Fantasy & Make Mine A Double together in one scorching hot volume
My Greatest Fantasy
My name is Isabella Blackburn Stillman, and I am a voyeur. At least that's how it all began. Along the way, I've developed a taste for exhibitionism, foursomes and role-playing. Okay, I confess. I'm obsessed with sex, the more taboo the better.
If there's a cure you can keep it. I don't want to be saved. Not when there are three sexy younger men ready, willing and able to satisfy my carnal appetites. Yeah, baby! I'm having the time of my life and acting out all my wicked fantasies down to the most decadent details.
All three men heat me up but one of the guys drives me absolutely wild. I might have to hang on to Rhys for a while, even if he does make me act a little crazy at times.
Make Mine A Double
No doubt about it, Kaylie Ward's a loser magnet. And yet give her some tequila to wash away those man troubles and she's more than ready for a hot ménage fantasy. But somehow dream and reality collided because there are two naked hunks in bed with her, not that she's complaining.
Best friends, business partners, lovers—Max Lockhart and Brayden Sinclair share everything, including women. Like a bad country song they went looking for love in all the wrong places only to find it waiting for them at home, in their bed no less.
Kaylie's plans for the future revolve around having a "normal" life, whatever that is. Going after it means living with a broken heart, or can she have her double order of beefcake and hang on to them too?
*This previously published title has been revised and reedited*