Welcome …
to my scandalous world of erotic romance where everything's hotter! I'm glad you stopped by for a visit and hope you'll take a look around while you're here. This is the best place to explore my books, read hot excerpts, and find out what's happening with me. Be sure to check out my blog if you'd like to get to know me in a more intimate setting. Oh, and don't forget to come back often for the latest updates.
Now Available …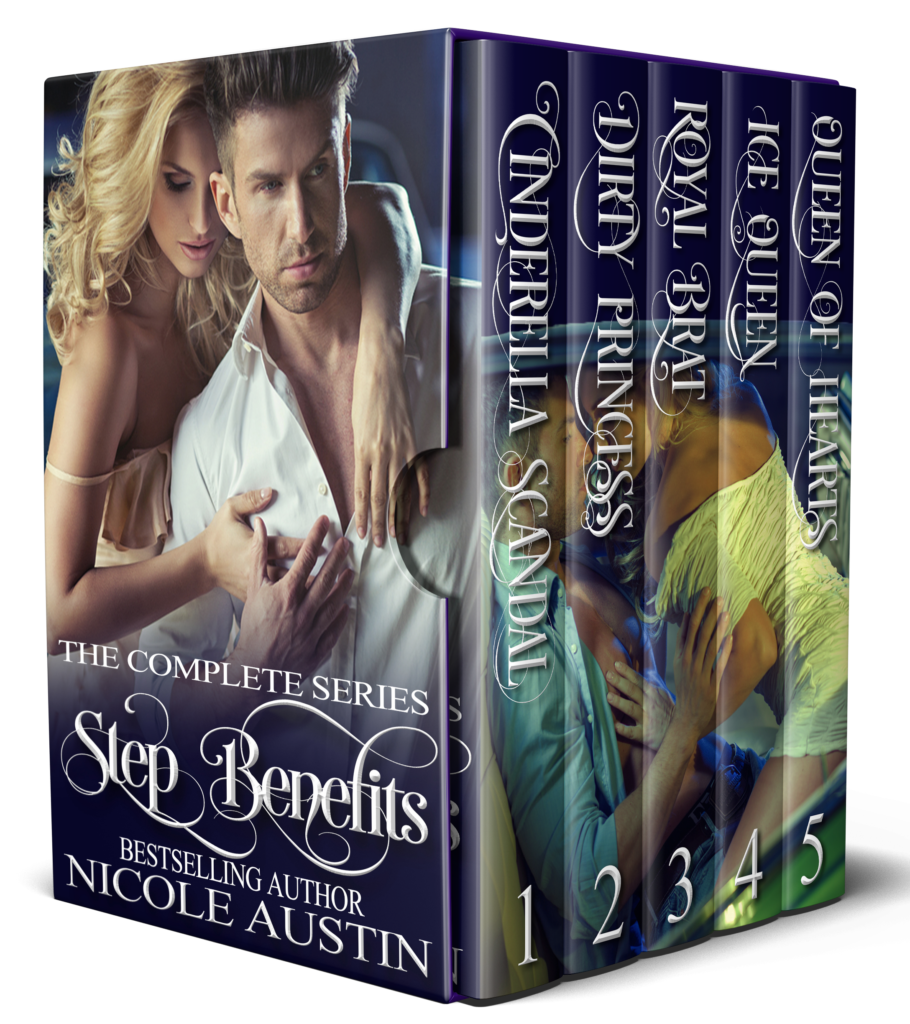 Step Benefits – The Complete Series
Cinderella Scandal – Step Benefits 1
It was a onetime indulgence—a random encounter between strangers. A good girl's dirty little secret with the bad boy. Anything else is forbidden. Or is it?
Dirty Princess – Step Benefits 2
I'm sure there's a rule in the friend code that makes lusting after your bestie forbidden. But if giving in to this off-the-charts chemistry is wrong, I don't want to be right.
Royal Brat – Step Benefits 3
Loving two men got me exiled to a foreign country. Without them I'm lost and alone, cast adrift on turbulent seas without a compass or rudder. In order to finally be together we'll have to navigate a course through the bomb infested waters of my traumatic past.st.
Ice Queen – Step Benefits 4
In school, he was the bad boy this good girl couldn't have. At work, he's the boss, I'm his intern. Oh, and his dad just married my mom. It's so wrong. We shouldn't be doing this, but I love it.
Queen of Hearts – Step Benefits 5
One CIA operative on a mission to take down human traffickers. Three former Army Rangers out to reclaim a cache of stolen weapons. When their worlds inevitably collide it's taboo, forbidden and explosive.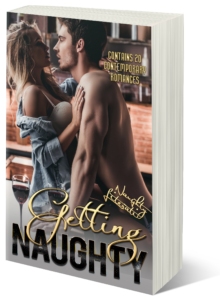 Getting Naughty: Twenty Tantalizing Tales
Contains 20 Contemporary Romance Stories from bestselling authors writing as The Naughty Literati
Includes Step Benefits Series – Cinderella Scandal, Dirty Princess, and Royal Brat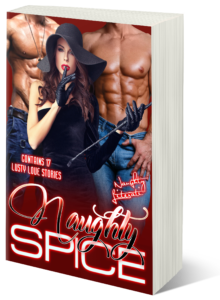 Naughty Spice: Naughty Is The New Nice
Contains 17 Lusty Love Stories from bestselling authors writing as The Naughty Literati
Includes Spontaneous Combustion