Welcome …
to my scandalous world of erotic romance where everything's hotter! I'm glad you stopped by for a visit and hope you'll take a look around while you're here. This is the best place to explore my books, read hot excerpts, and find out what's happening with me. Be sure to check out my blog if you'd like to get to know me in a more intimate setting. Oh, and don't forget to come back often for the latest updates.
Available Now …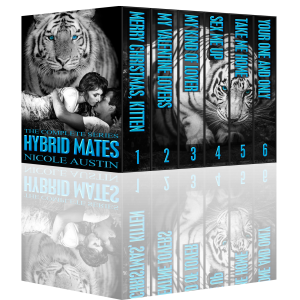 Hybrid Mates – The Complete Series
Merry Christmas, Kitten
Sirena Petra wants one thing for Christmas—an orgasm. And sex toy expert Kenyon Fort has exactly what the lion shifter needs to find more than just her happy place.
My Valentine Lovers
All I want for Valentine's Day is to get barbed by a feline shifter and act out a few of the naughty twin fantasies getting me hot and bothered.
My Kind Of Lover
Badass biker girl, accountant, lioness shifter—I'm all that and more. And this hybrid wolf thinks he can take me on? Bring it, you sexy beast! I've got this.
Sex Me Up
One night at a Paris sex club—no-strings, complications or inhibitions—just lots of fantasy sex. But in the morning I forgot the most important rule. Never run from a feline predator—they live for the chase.
Take Me Home
Going home isn't easy, but my new stepbrother has me aching for the kind of love my sisters have found. Can I really have it all?
Your One And Only
My day from hell took a delightful turn when I woke up naked next to the most gorgeous man. But he'd bitten me and claimed I was his mate. Oh my!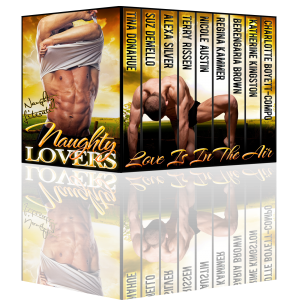 Naughty Lovers – Love Is In The Air
Cinderella Scandal ~ Nicole Austin
It was a onetime indulgence—a random encounter between strangers. A good girl's dirty little secret with her bad boy stepbrother. Anything else is forbidden. Or is it?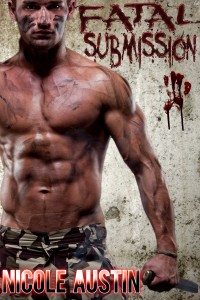 Fatal Submission
Claire Hanson is a submissive in need of a Dom. Finding one in rural Illinois in 1981 is no easy feat but her requirements are simple. Forget complicated limit lists, take charge and give her lots of hot, sweaty sex.
On edge, body humming with arousal, Claire aches to have her desires sated. And ruggedly handsome Dominant Mason Burke is the man she wants. But for Mason work comes first and Claire's tired of waiting.
Mason's loss is Dr. Carl Skinner's lucky break. The bonus—Carl's a rich, drop-dead gorgeous Dom with a real dungeon in his basement.
Getting what you want isn't always a good thing and the game takes a drastic turn Claire never saw coming. According to the Dungeon Master's victims who still haunt his torture chamber, submission has fatal consequences and she's running out of time.
*Note: This scary tale contains graphic scenes of erotic torture and violence that may cause the reader to stay up late reading with all the lights on. Previously published title that has been revised and re-edited*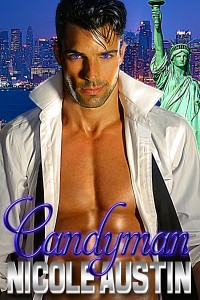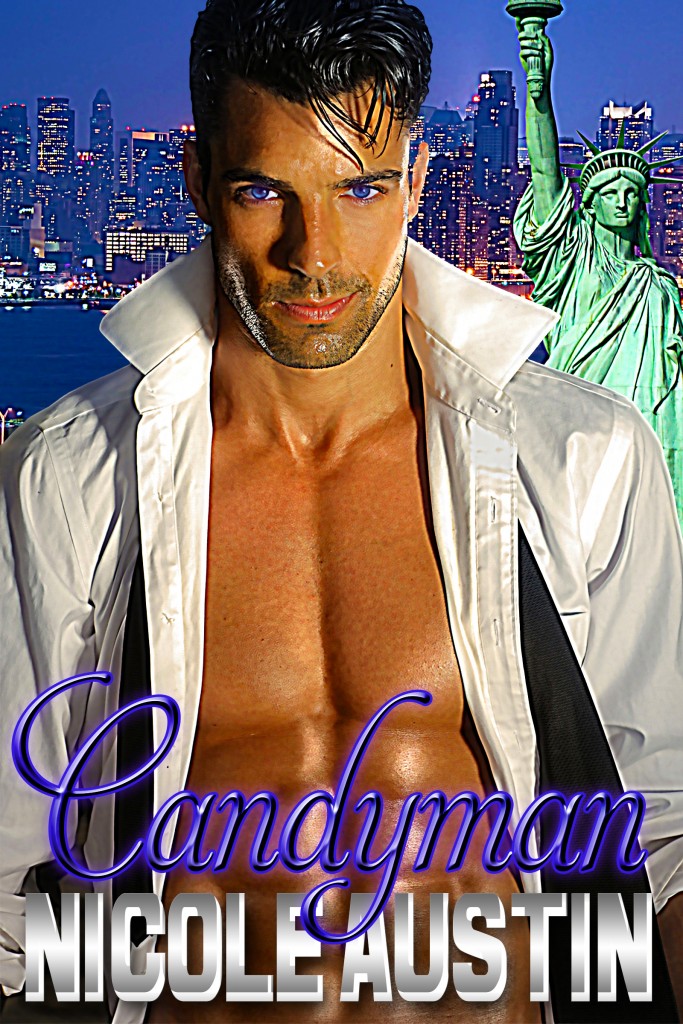 Candyman
Elisa Wilde's recurrent dreams transcend time and place. Dreams so real they seem to be actual memories of a bygone era. Driven to unravel the mystery and reclaim her life, she's drawn into an amazing adventure.
In a tragic twist of fate, Michael Claret lost his truelove. He has waited decades for her return, but getting her back is only a small part of the battle. Edie has changed, evolved into a different woman. Not only will Michael have to once again win her heart, he must also gain her acceptance of his true nature. And to keep her requires she make a huge leap of faith by completing the mating bond—a sharing of blood binding them together for eternity.
Fate is a cruel mistress who will not be cheated or denied. To make the most of their second chance, Michael and Lisa must alter the path chosen for them, and rewrite their love story or be lost to each other forever.
*This previously published title has been revised and re-edited*