Welcome …
to my scandalous world of erotic romance where everything's hotter! I'm glad you stopped by for a visit and hope you'll take a look around while you're here. This is the best place to explore my books, read hot excerpts, and find out what's happening with me. Be sure to check out my blog if you'd like to get to know me in a more intimate setting. Oh, and don't forget to come back often for the latest updates.
Available Now …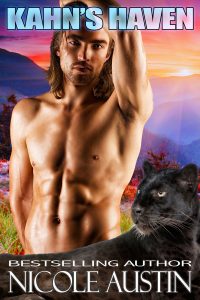 Kahn's Haven
Anita Bennett's fight to solve the mystery of eight lost days leads to a hunt for the jaguar-man who haunts her fractured memories. Her plan is simple–find and seduce him. What she didn't anticipate is his resistance.
*This title, previously published as Rakahnja's Haven, has been revised and re-edited.*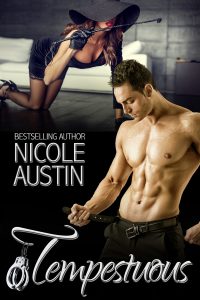 Tempestuous
Once a woman's deepest, darkest desires have been exposed—whetting her appetite for taboo pleasures of the flesh—her unquenchable hungers will not be denied.
Floggers and whips
Chains and leather restraints
Erotic rewards and punishments…oh my!
Seduced by erotic stories and the forbidden lure of Dominance and submission, Evie Sloan longs to explore the scintillating delights firsthand. While some fantasies are better left to the imagination, for the chance to visit a real BDSM club, she's willing to take a risk.
Been there, done that, seen it all—or so jaded Dominant Niko Kovalenko thought. Evie's arrival on the scene reawakens long dormant passions and ramps them up to a whole new level. She's an exciting challenge—a dangerous temptation—igniting the compulsion to posses. To collar.
Evie is no man's submissive pet. Niko stripped her bare, shed light on all her secret desires and weaknesses, but it's still not enough for him. To win her man she'll have to confront her fears and find a way to bridge the distance between them.
*This previously published title has been revised and reedited*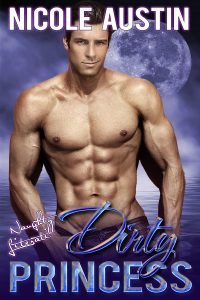 Dirty Princess
I'm sure there's a rule in the friend code that makes lusting after your bestie forbidden. But if giving in to this off-the-charts chemistry is wrong, I don't want to be right.
Spontaneous Combustion
Maddy's secret fantasies about Jake burn hotter than a wildfire but she's not his type. With the help of his fellow firefighters, Jake intends to stoke the flames and prove to Maddy she's the only one for him.
*This previously published title has been revised and reedited*
Hybrid Mates – The Complete Series
Merry Christmas, Kitten
Sirena Petra wants one thing for Christmas—an orgasm. And sex toy expert Kenyon Fort has exactly what the lion shifter needs to find more than just her happy place.
My Valentine Lovers
All I want for Valentine's Day is to get barbed by a feline shifter and act out a few of the naughty twin fantasies getting me hot and bothered.
My Kind Of Lover
Badass biker girl, accountant, lioness shifter—I'm all that and more. And this hybrid wolf thinks he can take me on? Bring it, you sexy beast! I've got this.
Sex Me Up
One night at a Paris sex club—no-strings, complications or inhibitions—just lots of fantasy sex. But in the morning I forgot the most important rule. Never run from a feline predator—they live for the chase.
Take Me Home
Going home isn't easy, but my new stepbrother has me aching for the kind of love my sisters have found. Can I really have it all?
Your One And Only
My day from hell took a delightful turn when I woke up naked next to the most gorgeous man. But he'd bitten me and claimed I was his mate. Oh my!

Contest …
Get Tempestuous

Save
Save
Save
Save
Save