Savannah's Vision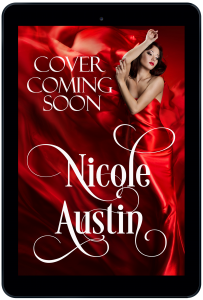 In an effort to escape the difficulties created by her second sight abilities, Savannah Thompson ran away to the mountains of western Montana. On the Shooting Star Ranch she finds both peace and a balm for her restless energies. Working with her horses, and playing wild games with four handsome cowboys allows her to relax. Yet she continues to dream of a lover who can accept her, quirks and all.
Cord Black takes his work seriously. By laying down the law, he will whip the lackadaisical cowhands into shape, and tame the wild filly who has crawled under his skin, driving him to distraction. At least, that's his plan.
Just when all the pieces seem to be coming together for Savannah, she will risk it all to help another. Pitted in a battle against her own nature, she must fight to keep those she loves together. But she has to accept herself before anyone else can.