Escape to western Montana and the Shooting Star Ranch, both a working horse ranch and Savannah Thompson's personal playground. A remote place where wild games dull the voices that rarely leave her alone. A home she's created with a special group of friend, one they will all fight to protect and maintain.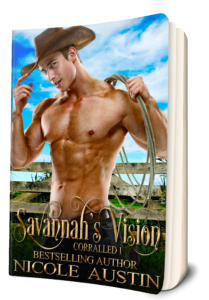 Savannah's Vision – Book 1
In an effort to escape the difficulties created by her second sight abilities, Savannah Thompson ran away to the mountains of western Montana. On the Shooting Star Ranch she finds both peace and a balm for her restless energies. Working with her horses, and playing wild games with four handsome cowboys allows her to relax. Yet she continues to dream of a lover who can accept her, quirks and all.
Cord Black takes his work seriously. His new job provides a challenge he feels prepared to tackle. By laying down the law, he will whip the lackadaisical cowhands into shape, and tame the wild filly that has crawled under his skin, driving him to distraction. At least, that's his plan.
Just when all the pieces seem to be coming together for Savannah, she will risk it all to help another. Pitted in a battle against her own nature, she must fight to keep those she loves together. But first, she will have to accept herself before anyone else can.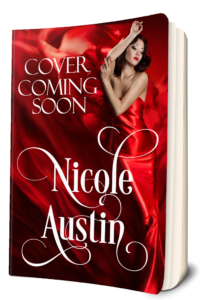 Tamara's Spirit – Book 2
How ironic to be captured by an Indian when not one of the Shooting Star Ranch cowboys is available to race to her rescue.
City girl Tamara Dobbs lives on the ranch to be close to her friends and even closer to her gorgeous cowboys, but still she feels discontent, fragmented. From the minute she runs into the new guy—sexy, unflappable equestrian, Dakota Blackhawk—she runs from the intense emotions he evokes.
On first sight, Dakota knows nothing will stop him from claiming the brazen little princess as his own—heart, body, and spirit. He'll accept nothing less. While he would gladly take on the fight for her, she must face her own battle to become whole. Taking her out of her element is the only way he can help the sexy, stubborn woman.
Tamara may survive the emotional roller coaster ride, but she still must conquer the ultimate challenge…forgetting what others want her to be and becoming true to herself.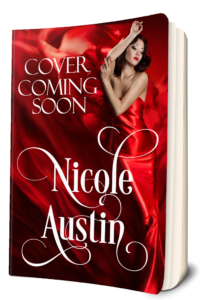 Jesse's Challenge – Book 3
When Jesse Powers jumps feet first into the shark-infested waters of big-business wheelers and dealers, homesickness for his Montana ranch rides this cowboy hard. Until a fiery uptown girl captures his interest.
Kate Brooks has a strategy mapped out to climb the corporate ranks then start her own graphic arts firm. Deviation from her plan is not an option. She certainly can't afford the distraction of her hunky, peeping-Tom neighbor—no matter how great the temptation.
As they engage in an anonymous game of exhibitionism and voyeurism, Jesse and Kate push the limits until flirtation explodes into a feverish night of pleasure beyond compare. While Kate's willing to let Jesse take charge in the bedroom, she makes it clear that her submission ends at the bedroom door. Yet it proves frighteningly easy for Jesse to turn her control to putty anytime, anywhere.
For Jesse, it's easy to talk Kate into a weekend at his ranch, where he can really turn up the heat. The hard part will be convincing her to stay.
Because somewhere between harmless flirtation and hell-bent-for-leather sex, Jesse's "sly red fox" has lassoed his heart.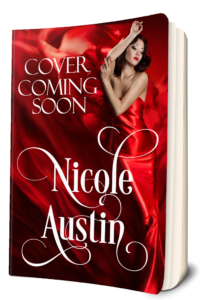 Brock's Hellion – Book 4
Brock is cool, calm and in control. Except when it comes to the feisty hellion who pushes all his buttons for the sheer fun of watching his patience snap. Far worse than the intense desire to choke her is the alarming, all-consuming compulsion to tie Tink to his bed and fuck her into next week.
Tink is no wimpy damsel waiting for a big, strong man to rescue her or take over her life. Oh, hell no. She does her own thing, her own way, when she damn well feels like it. The last thing she wants or needs is some overbearing man bossing her around. Though she'd like to torture him with pleasure.
One night of explosive passion—starting with smokin'-hot lovin' involving three men and one lucky woman—pushes Brock's restraint past the limit. And hidden behind the cold-hearted bitch, he discovers a woman who longs to surrender to a man she can trust.
Come hell or high water, he's going to be that man.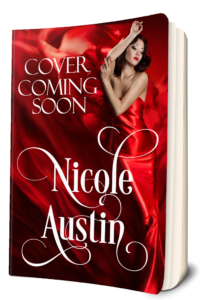 Riley's Bargain – Book 5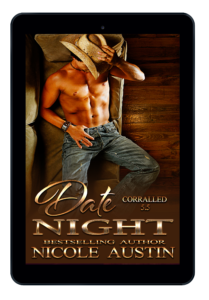 Date Night – Book 5.5 – FREE
New mother Savannah Black's life lacks only one thing—sex. Whenever the mood struck something always got in the way. Well not anymore. Savannah is taking matters into her own hands, removing all the obstacles and making a hot date with her hunky husband.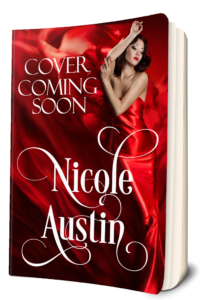 Zeke's Triangle – Book 6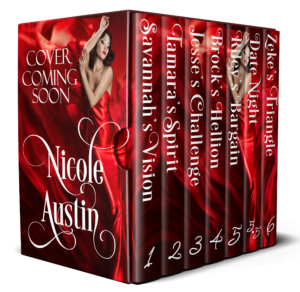 Corralled – The Complete Series